gz-education-events-template
None
Employment Practices Liability - A Coverage No Business Can Afford to be Without
PLEASE NOTE THAT OUR EVENTS REGISTRATION SYSTEM
 DOES NOT SUPPORT INTERNET EXPLORER.   
If you have issues with online registration, we suggest that you try another browser.
Employment Practices Liability - A Coverage No Business Can Afford to be Without
Thursday, March 16, 2023 (1:00 PM - 4:00 PM) (EDT)
Description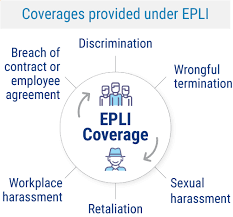 This course addresses many employment-related liability exposures faced by today's employers: discrimination and harassment claims by employees and third parties, employee privacy concerns, retaliation claims, wage and hour claims and more. We will discuss the employment-related exposures and what features to look for in an Employment Practices Liability (EPL) policy.
CANCELLATION POLICY: No refund for cancellations within 10 business days of a class. Changes made within 10 business days of the class will incur a $35 processing fee. Substitutions are permitted with prior written notification. If you do not attend, and do not notify IIABSC 24 hours prior to the seminar, you will not be allowed to transfer your registration fee and will not receive a refund. All cancellations and transfers must be submitted in writing

IIABSC gladly complies with Title III of the ADA
Images
Pricing
$75 Member
$105 Non-Member
Webinar

Thursday, March 16, 2023 (1:00 PM - 4:00 PM) (EDT)
Categories
Webinars - FISCE