gz-education-events-template
None
Commercial Auto, Surety, CIPs, and Miscellaneous Lines - CRIS Part 3
PLEASE NOTE THAT OUR EVENTS REGISTRATION SYSTEM
 DOES NOT SUPPORT INTERNET EXPLORER.   
If you have issues with online registration, we suggest that you try another browser.
Commercial Auto, Surety, CIPs, and Miscellaneous Lines - CRIS Part 3
Wednesday, June 7, 2023 (8:30 AM - 4:15 PM) (EDT)
Description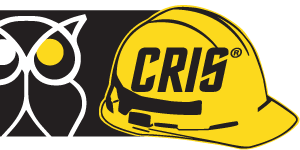 Numerous insurance policies are usually needed to cover the risks presented by a construction project. In the Commercial Auto, Surety, CIPs, and Miscellaneous Lines seminar, these policies will be discussed in detail. Coverages include:
Business auto
Professional Liability
Pollution liability
Employment practices liability
Directors and officers liability
Fiduciary liability
About the CRIS Courses:
Demonstrate your commitment to the construction industry by earning your Construction Risk and Insurance Specialist (CRIS) designation. The CRIS designation increases the competence, confidence, and credibility of insurance professionals who sell or underwrite insurance for contractors. Contractors who buy insurance from a CRIS designee know they are dealing with a professional who is committed to the construction industry.
Online testing:
There are five(5) courses required to earn the CRIS designation, which can be taken in any order. An online exam is taken for each course when the student is ready, allowing additional study time after the course. NO PROCTOR is required. There are 50 questions and 70% is a passing score. NO EXAM IS REQUIRED FOR CE CREDIT.
Maintaining the Designation:
To maintain the designation you must complete 6 hours of CRIS CE credit every 12 months. Courses that qualify for the CRIS reaccreditation will be offered by the Big I SC several times a year.
CANCELLATION POLICY: No refund for cancellations within 10 business days of a class. Changes made within 10 business days of the class will incur a $35 processing fee. Substitutions are permitted with prior written notification. You must complete the program in its entirety. Refunds will not be granted due to partial attendance. If you do not attend, and do not notify IIABSC 24 hours prior to the seminar, you will not be allowed to transfer your registration fee and will not receive a refund. If you experience technical difficulties during the class and cannot complete it, IIABSC will transfer your registration fee to another CISR Live webinar, but no refund will be issued. All cancellations and transfers must be submitted in writing.

IIABSC gladly complies with Title III of ADA
Images
Live Webinar

Wednesday, June 7, 2023 (8:30 AM - 4:15 PM) (EDT)
Categories
CRIS - Construction Risk & Insurance Specialist