gz-education-events-template
None
Advanced Flood Insurance and SC Wind & Hail Update
PLEASE NOTE THAT OUR EVENTS REGISTRATION SYSTEM
 DOES NOT SUPPORT INTERNET EXPLORER.   
If you have issues with online registration, we suggest that you try another browser.
View classes by LOCATION
View classes by DATE
How to find NPN/ get CE transcript

40% off your first purchase!

 Use Code 

1stABEN

 at checkout

**NEW COVID-19 CLASSROOM PROTOCOLS**   IIABSC is taken extra precautions to assure your safety. However, if you do not feel comfortable attending a class, please let us know and we will issue a full refund. If you do attend class, please make a note of the following:

Please do not attend class if you are not feeling well or if you have a known exposure to COVID-19 in the past two weeks.
You will need to bring your own pen, pencil and a highlighter if you want one.
Food and beverage items may be limited so plan ahead.
Masks are not required, but are encouraged; however, they will not be provided.
Advanced Flood Insurance and SC Wind & Hail Update
Thursday, May 27, 2021 (8:00 AM - 3:30 PM) (EDT)
Description
Advanced Flood Insurance
&
SC Wind & Hail Update


******Space is limited and this class is expected to fill up fast. Register EARLY******

Just in time for the 2021 hurricane season, this NEW course will highlight the important information agents need to understand about two vital coverages for all clients - flood insurance and wind & hail coverage.
The first part of the day will provide the participants with a more advanced look at issues concerning National Flood Insurance. It will include topics such as:
A complete review of Elevation Certificates, including diagram numbers and examples
A-Zone and V-Zone Rating Factors including proper openings, enclosures, map revisions, and datum conversion
Submit for Rate Definition and Process Coverage limitations in elevated buildings
The impact of Biggert-Waters 2012 and the Homeowner Flood Insurance Affordability Act of 2014
Update on Risk Rating 2.0
The second half of the day is a comprehensive look at the SC Wind and Hail Underwriting Association. It will include a general overview of the SCWHUA and also in-depth topics including:
Market conditions and how they effect the SCWHUA book of business
Coverages available
Underwriting guidelines
Eligibility
Loss Scale
Insurance to Value
How to avoid delays in getting coverage places
Claims reporting and handling procedures
The instructors for the course are:
Tammy Goodman, South Carolina Territory Manager for Selective Flood and
Anna Batchler, MS, CPCU, AAI, AIC, AINS, AIS, API, ARe, ARM, AU; Underwriting Manager, SC Wind and Hail Underwriting Association.
BE ON TIME! Class begins promptly as scheduled with registration beginning 30 minutes prior to class. Please remember that if you arrive more than 10 minutes late after the class begins, you WILL NOT receive CE credit.
CANCELLATION POLICY: No refund for cancellations within 10 business days of a class. Changes made within 10 business days of the class will incur a $35 processing fee. Substitutions are permitted with prior written notification. If you do not attend, and do not notify IIABSC 24 hours prior to the seminar, you will not be allowed to transfer your registration fee and will not receive a refund. All cancellations and transfers must be submitted in writing

IIABSC gladly complies with Title III of ADA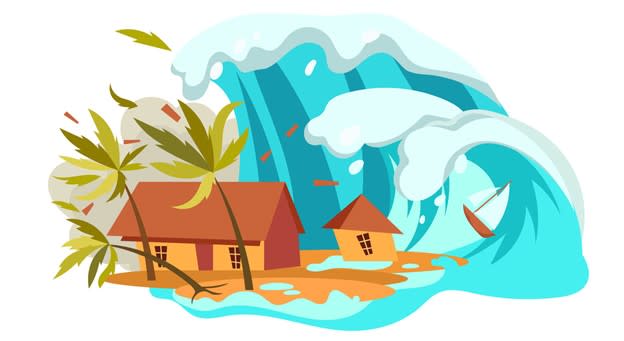 Pricing
$165 Members / $185 Non-Members
Address



Greenville

,

SC

United States